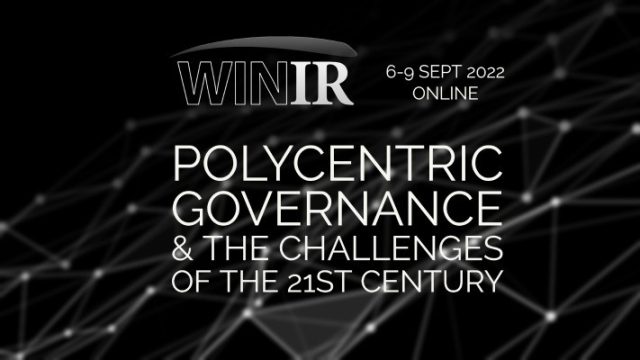 The video recordings of the fantastic keynotes given by Professors Elizabeth Baldwin (University of Arizona, USA), Harini Nagendra (Azim Premji University, India) and Tine de Moor(Erasmus University Rotterdam, Netherlands) at the recent WINIR Conference on Polycentric Governance & the Challenges of the 21st Century.  
To view the recording please go to https://winir.org/?page=conferences&side=winir_2022&sub=videos.  
These are also available at https://www.youtube.com/channel/UC0I8gzO1xnUxt15TVz2aqvw.  
Onbehalf of David Gindis
WINIR Secretary & Publicity Officer
Visit www.winir.org