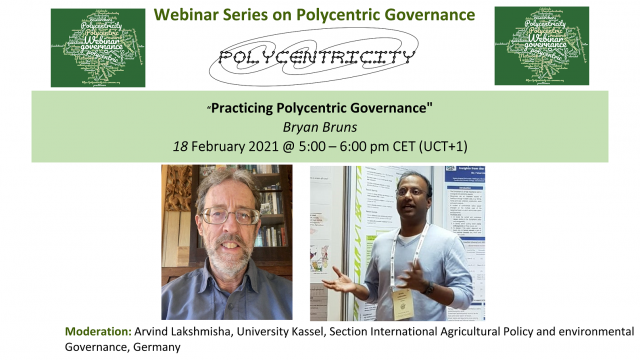 Dear members to the Network and participants of the webinar series,
find the recording of the third session of our webinar series online at the webinar page:
Practicing polycentric governance
In the forth session on March 4th, 5 p.m CET (European time), we will have a panel discussion on "Future research direction of policentric governance".
Please check the Webinar subpage, further details on speakers and program will be available soon.
Kindly also consider giving us feedback on both webinar and website by filling out our Engage and Improve survey: https://umfrage.uni-kassel.de/index.php?r=survey/index&sid=911372&lang=en
We´re looking forward to your participantion!
The Editorial Team
Renata, Arvind and Jens