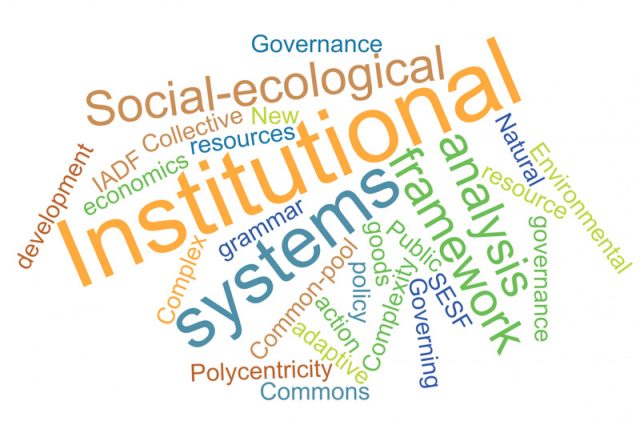 The IASC Early Career Network, University of Bonn and University of Kassel are hosting an online workshop on "Institutional and Social-ecological Systems Analysis" on Monday, 5th of October 2:30 – 6:45 pm CEST and Tuesday 06th October , 8:00 am – 12:45 pm CEST as part of the World Commons Week 2020. We would be happy to welcome early career researchers working on polycentricity in SES!
The workshop aims at establishing an annual network meeting of commons scholars and those interested in research of sustainable governance of resource and social-ecological systems. This network meeting aims at bringing together early career scholars (pre- and postdocs as well as advanced master students) and those with more experience in the field of governing commons of any type. The organizers want to enable fruitful discussion and collaboration amongst peers, as well as give early career scholars the opportunity to meet senior scholars and practitioners who can aid with their experience, orientation in the field and constructive advice on one's work. Please find the agenda here.
Only few places are still available and we therefore invite you to register for the network meeting here by Friday, August 14.