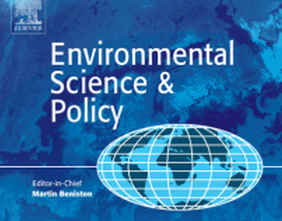 A new paper in Environmental Science and Policy presents how polycentric governance processes evolve over time in an increasingly incoherent institutional resource regime and how they influence the coordination of resource uses.
The results show how differences in polycentric governance processes of self-organization, mutual adjustment, experimentation, trust building and activating overarching rules can generate contrasting outcomes regarding the coordination of resource uses. The analysis also confirms the reciprocal benefits of an analysis combining the frameworks of Institutional Resource Regimes and polycentric governance.
Link: https://www.sciencedirect.com/science/article/pii/S1462901118310980
Reference: Kellner, Elke; Oberlack, Christoph; and Gerber, Jean-David. Polycentric governance compensates for incoherence of resource regimes: The case of water uses under climate change in Oberhasli, Switzerland. Environmental Science and Policy 100, 126–135; 10.1016/j.envsci.2019.06.008 (2019).